KÜHLUNGSBORN | OSTSEE | GERMANY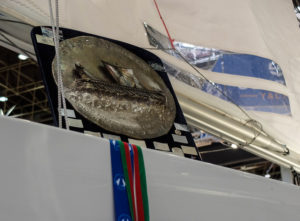 A royal trophy for the fastest dragon of the world
Every odd calendar year there are Dragon World Championship. The event locations rotate between 'Northern Europe', 'America' (North and South American continents and islands), 'Southern Europe' (incl. Middle East and Africa) and Australia incl. Pacific countries. In 2022 the World Championship will take place in Germany for the fourth time - after 1981, 1993 and 2005.
For the 29th time the so-called "Royal Hellenic Cup" will be sailed out.
In 1965 His Majesty King Constantine of Greece presented the Royal Hellenic Cup, known as Epathlon Vassileos, to the International Dragon Class as the World Championship Trophy, in memory of the late King Paul who showed so much interest in the Dragons.