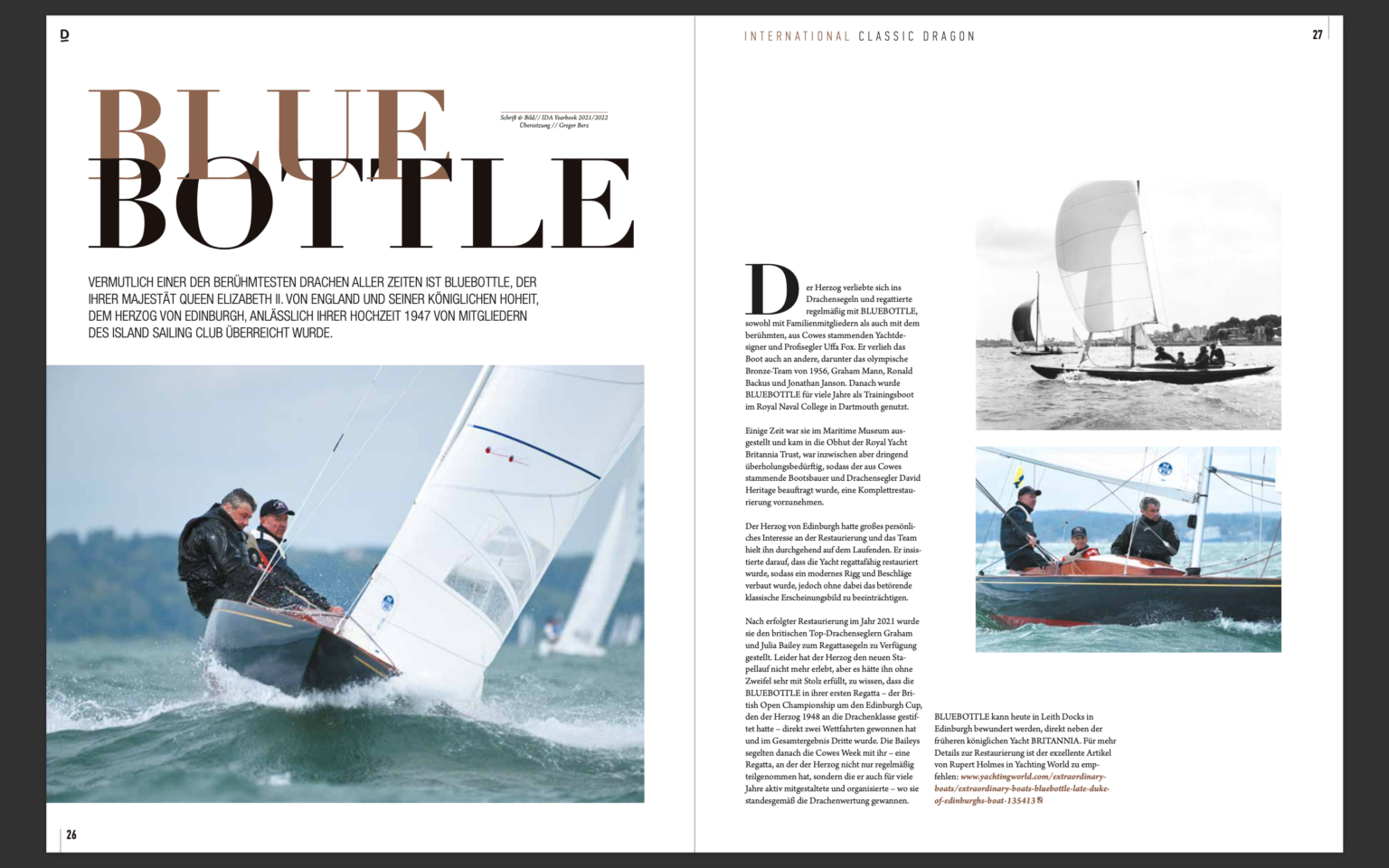 | Dragon World Cup NEWS |
WM News no 8 |
may

15, 2022 |
Probably one of the most famous dragons in the world starts in Kühlungsborn.
May 2022. Kühlungsborn. bluebottle, once a wedding gift from the Island Sailing Yacht Club to Her Majesty Queen Elizabeth II and His Royal Highness Duke of Edinburgh – has become the first international regatta since its reactivation in 2021 to enter the World Championship in Kühlungsborn .
Just renovated, the legendary boat has been back on the regatta course since 2021. Under the onbhut of the British top dragon sailors Graham and Julia Bailey she won just after her re-commissioning two races of the British Open Championship for the Edinburgh Cup, which the Duke himself had donated to the kite class in 1948 and only a little later she won the Cowes Week in a befitting manner at the gates of the RYS.
The world championship is the first international appearance of the famous boat. The German Dragon Journal reports on the boat, as does the International Dragon Mag. Last but not least, a very readable article has been published on www.yachtingworld.com
Who else has reported, is at m2s –> HERE (please click)